Harold Parker
Along with his wife Margaret "China Bee," Harold Parker lived right next door to Richard Pryor and his family on North Washington Street in the 1940s. The Parkers were the power couple of Peoria's black underground, their names a byword for style and sophistication in Sin City. China Bee was the city's best-known black madam, Harold its best-known black fashion plate, his suits elegantly tailored and his mustache neatly trimmed.
Harold re-made himself in the 1950s and early-1960s. He divorced China Bee and married a Chicago chorus girl.  He ran for Alderman as a Republican and as a reformer. And he opened, in Harold's Club, an establishment that brought together his highest ambitions and his freest impulses, offering a full "package entertainment" of costumed show girls, jazz and R&B musicians, and female impersonators. The Chicago Tribune called Harold's Club "the hottest thing since Khrushchev" and noted that it attracted an interracial clientele. It was also the club where Richard Pryor made his debut as a comic.
Parker's suavity appears to have been matched by a very tough-minded approach to business. A $1 mistake with a customer was enough provocation for Parker to beat down a waitress. He was busted by cops on another occasion and allegedly offered hush money to one officer.
Hounded by the law, Parker struggled to keep his club in operation. Peoria's Mayor Robert Day seems to have had a vendetta against Parker, overruling a state commission and taking away the liquor license of Harold's Club, which was tantamount to closing down the nightclub.
After his club closed, Parker looked for a new base of operations and moved to Chicago, where he died a few years later of a heart attack. He was a true man of parts: Richard Pryor remembered him both as one of the "meanest cats" he ever knew and, much more fondly, as a club owner who looked at a skinny, eager kid and offered him a shot at making it.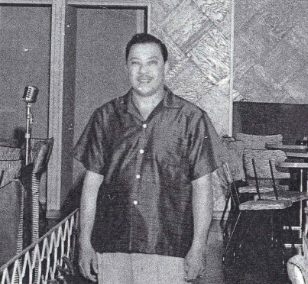 Tweet