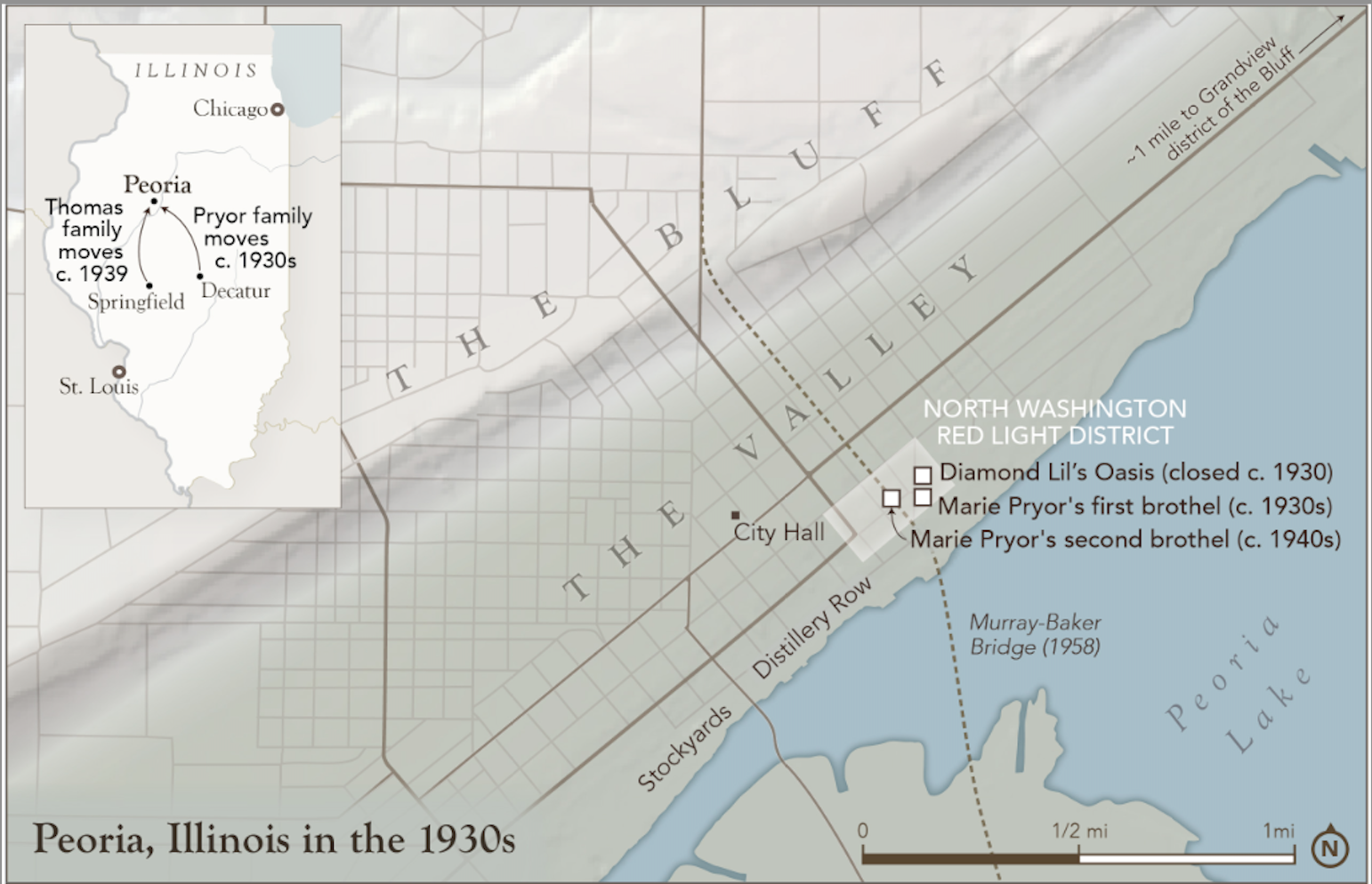 Richard Pryor's Peoria was marked by a simple geographical division — between those who lived on "The Bluff" and owned the city, and those who lived in "The Valley" and worked in it.
Like almost all working-class Peorians, the Pryor family lived in the Valley, settling in the 1930s and 1940s in the vice district of North Washington Street (See map below). The Famous Door, Collins Corner, Harold's Club: these were hubs of entertainment in the North Washington Street area.
The Carver Center, a community center that aimed to lift black Peorians into the middle class, was located on the other side of downtown from the North Washington district, in another pocket of Peoria's black community.